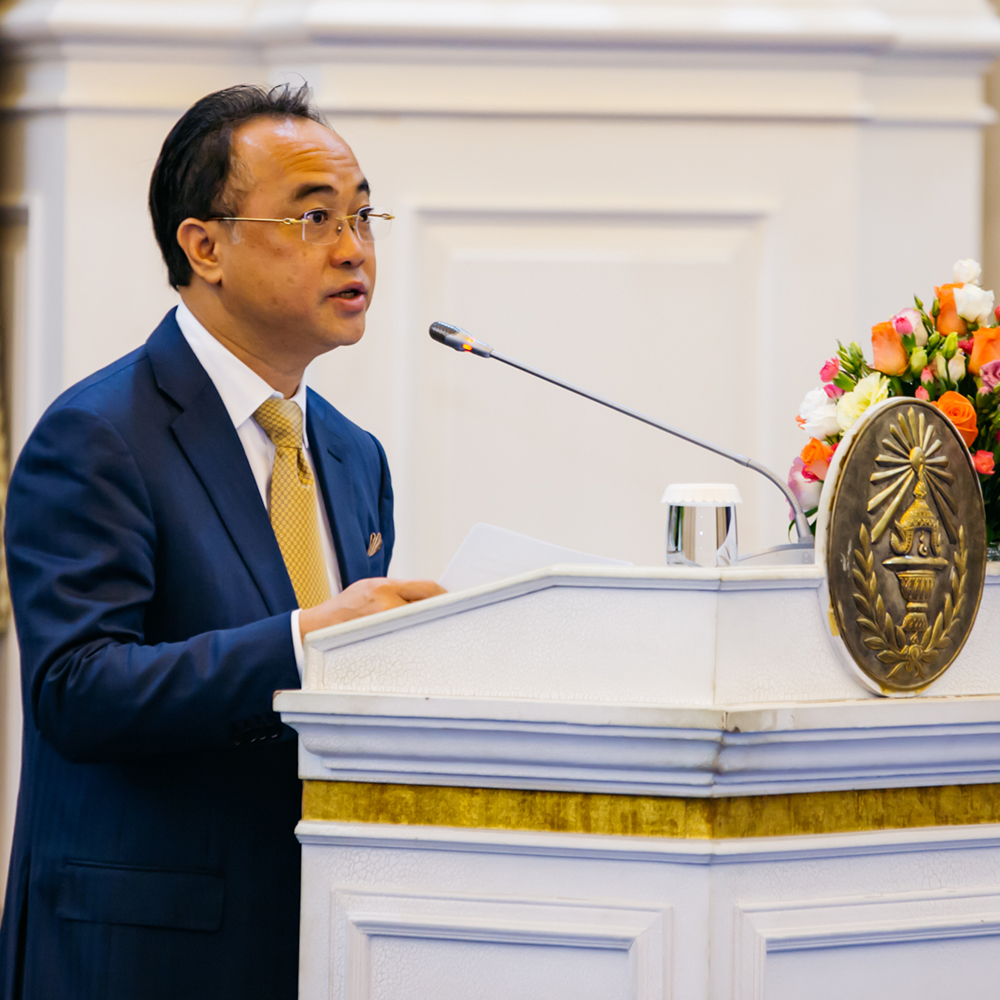 On behalf of Cambodia Chamber of Commerce (CCC), I am pleased to welcome you to the office website of CCC (www.ccc.org.kh). Here you would find useful information relevant to business and investment in the Kingdom of Cambodia. We provide you update on law and regulations, and business related events at timely manner. CCC is the gateway to local insights. We offer full support to facilitate your inquiries. Our Secretariat pledge strong commitment to provide wide range of information related to business trend, current development in the Kingdom of Cambodia, and CCC activities and services.
CCC is the only National Chamber of Commerce represented private sector interest. In accordance with Sub-decree 16 dated February 7, 2017 on the Organization and Functioning of CCC, the main role of CCC is the dialogue partner of the government and provides recommendation on economy and investment to the government. CCC is the secretariat of Private Sector Working Group of the Government Private Sector Forum (GPS-F), one of the most successful private sector development mechanism in the world. A lots of law and regulations have been reformed under this forum to create enabling environment in favorable to business and investment. In line with this, CCC has worked closely with international partners to connect Cambodian business to the world. As of May 2021, CCC has signed more than 130 MOU's of cooperation with our partners regionally and globally. CCC actively engages with and offers cooperation with ASEAN-BAC, EABC, GMS-BC, ACMECS-BC, Mekong-Lancang BC, Mekong-Korea BC, ASEAN-ROK BC, ASEAN Manufacturers Network, etc.
I strongly hope that you enjoy navigating through the CCC website and find it useful.
CCC looks forward to welcoming businessmen and investors around the world to explore opportunities in Cambodia.
Neak Oknha Kith Meng
President
Cambodia Chamber of Commerce